Redundant Power, Network & Hard Drives
How do we achieve our multi-year high average uptime for our VPS nodes? By taking critical aspects of our servers and making them redundant. Power and network are the usual culprits to downtime besides hardware failure or user-caused downtime. To prevent this, we have separate power feeds from different power grids feeding redundant power supplies in our servers. Should a PSU or power grid go down, the servers would still stay online. This also goes for network; redundant 1Gbps network feeds from separate routing points in our network feed our servers. At the hardware level hardware, we use Raid-10 redundancy for our NVMe arrays. This means up to two NVMe drives can fail at the same time and the server will keep running.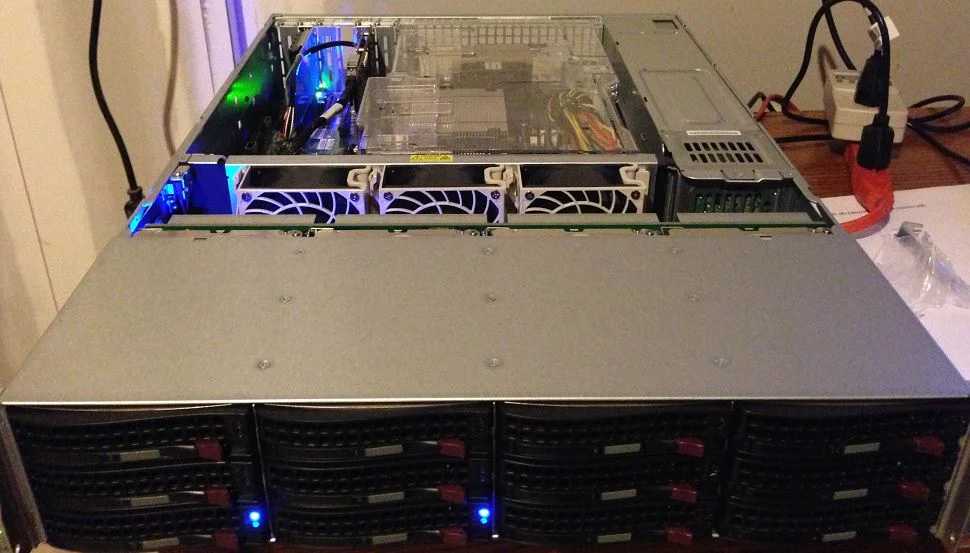 24/7 Monitoring By Professionals
In order to keep our servers online and running fast at all times, 24/7 monitoring by our staff who specialize in managing VPS servers is required. Should CPU load spike, a drive fail, or disk IO increase, we will be aware of it and our staff will be fixing it before you even realize there was a problem. It's quick, pro-active monitoring that keeps our servers online and reliable, never showing signs of issues. We understand that if your site is down or slow to responding, it hurts your business as much as it hurts ours.
We guarantee a SLA network uptime of 99% for all of our customer's servers and VPS. With a premium blend of networks, along with redundant network infrastructures; we are able to easily stand by this commitment.
We know very well that downtime is unacceptable and having this 99% uptime guarantee is a stamp of assurance that you will not face that on our servers. We invest a lot into each server from having the best hardware to paying for additional hardware to make components redundant, and that yields an excellent level of uptime. This allows us to pass this guarantee onto our customers and give them a bit more peace of mind hosting their crucial sites on our servers.
30-Day Money-Back Guarantee
All of our plans are backed with a 30-Day Money-Back Guarantee. We are confident that you will find our services exemplary and that if you aren't satisfied with them in any way for the first 30 days of use, we will give you a full refund of your payment. Redundant Power, Network & Hard Drives